Sat, Apr 10
|
Ino no mori Dog Garden
Let's go INULINPIC together! イヌリンピックに行こう!
Let's go dog game competition together! 犬のゲーム・競技大会に一緒に行きましょう!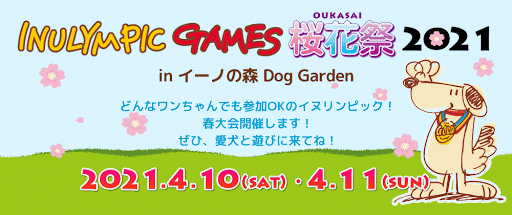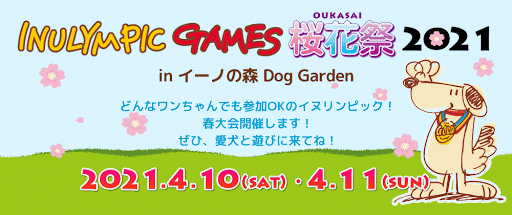 Time & Location
Apr 10, 2021, 10:00 AM – 4:40 PM EDT
Ino no mori Dog Garden, Japan, 〒136-0081 Tokyo, Koto City, Yumenoshima, 3-chōme−2−1 東京夢の島マリーナ内
About the Event
*日本語は下。INULINPIC is a fun outdoor dog sports/game/competition event held semi-annually. Compete with your dog or it is a fun event just to watch!
Event website http://www.inulympic.com/
Event movie https://youtu.be/MbBZjpML_0A
On the day of the event, two women from Tokyo Paws will be waiting for you in front of the stage area with a yellow hat and a yellow hoodie with Edo, the idol dog for Tokyo Paws at 11:00 AM. If you come late, don't worry, just message us and we'll see you at the venue.
イヌリンピックとは犬のスポーツ、ゲーム、競技イベントです。パートナー犬と参加、またはたくさんのわんこ達を見るだけでも楽しいイベントです!一緒に行って楽しみましょう!
当日はステージ前で11:00AMに私達東京ぱうず女性二名が黄色の帽子、黄色のパーカーを来て、東京ぱうずのアイドル犬エド君と一緒に皆様をお待ちしています。遅れて来られても問題ありません、メールでご連絡下さい、会場内でお会いしましょう。
イベントウェブサイト http://www.inulympic.com/
イベント動画 https://youtu.be/MbBZjpML_0A